Our new EZ Grid Roller* Power storage and generating system is available for sale NOW.
Can be installed easily in any home within hours using standard plug.
Connect your new or existing solar system easily via standard plugs.
Have your own electrical power plant and enjoy free energy.
No more power outages, the lights will always be on.
Take it with you anywhere even when you move to a new home.
Contact VA Energy for more information.
* Patent Pending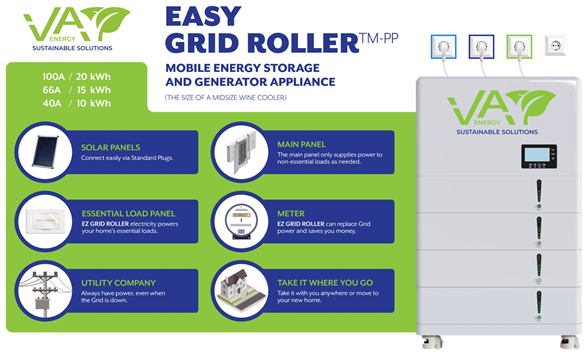 Complete E Z Grid Roller Systems provided by VA Energy
For more information feel free to hit the button below and send us a message or give us a call.
Get In Touch